I'm really happy of being a new owner of a Tektronix 7104 oscilloscope – one of the fastest analog oscilloscopes made by man.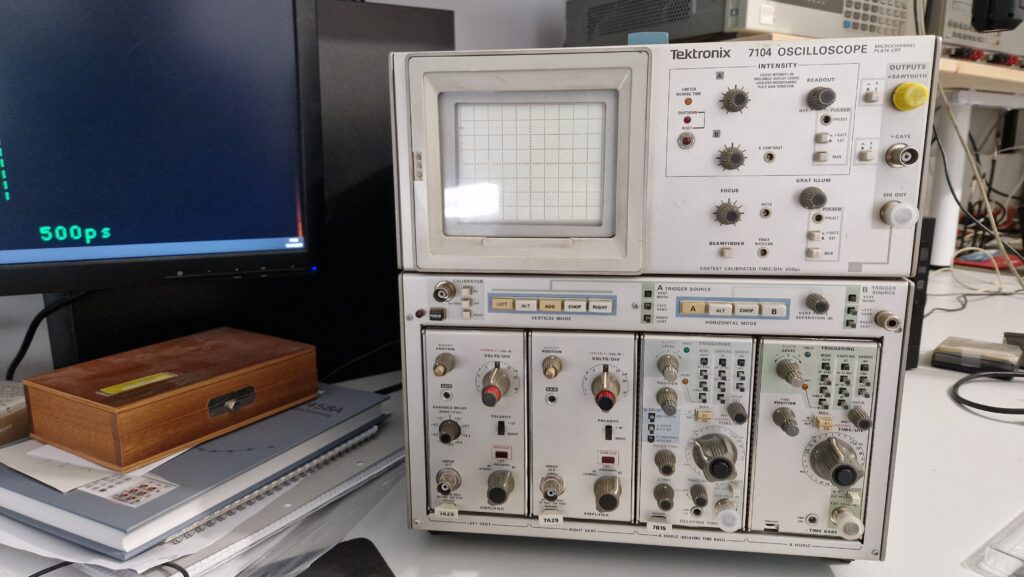 The Microchannel Plate CRT display is still in a good shape – no burn-ins except the typical wear-out areas (horizontal trace, annotation areas).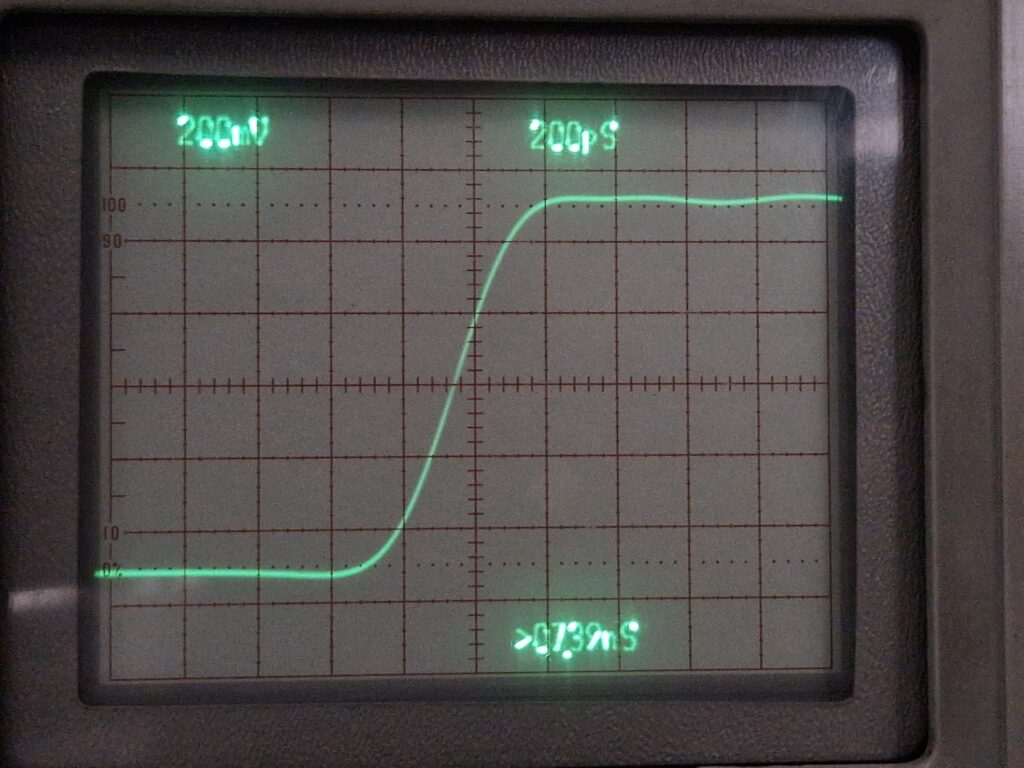 Bandwidth test with Leo Bodnar pulser on one of the 7A29 plug-ins gave me a rise time of 300 ps with an estimated bandwidth of approx. 1.16 GHz. This is my fastest oscilloscope now. I'll check the innards in a couple of weeks.