I spent the past weekend primarily with chores. I ordered some nice ESD-protected boxes in order to store all of my sensitive components which are mostly used for my electronics and optics projects. The cleaning of my apartment was a full success and I'm happy with the results.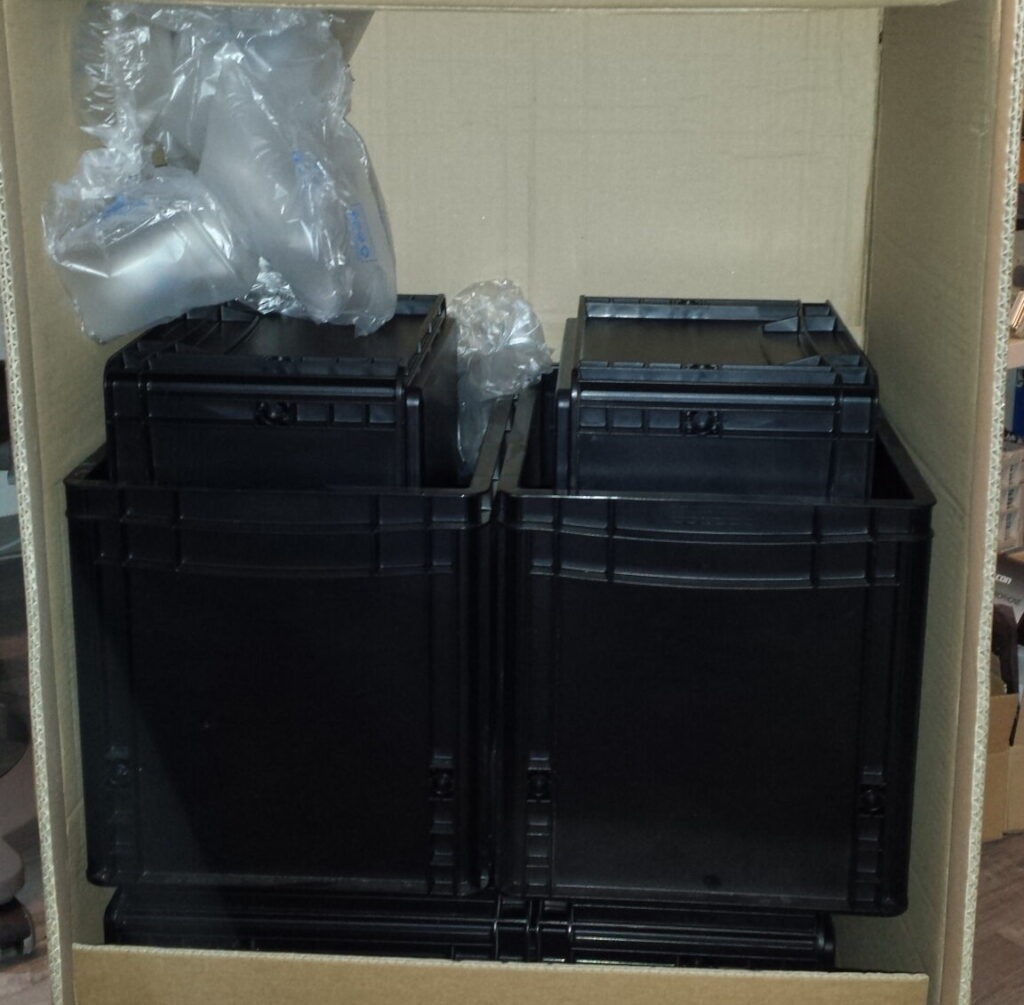 I also spent some time upgrading my old PC for a future project. Approx. 12 years ago, I bought a second hand PC from a German reseller called ITSCO for about 450 EUR. It's a workstation PC, type Dell Precision T5400 (2x Intel Xeon E5440 2.83 GHz, 4096 MB RAM (DDR2 667 ECC Fully Buffered, PC2 5300F), DVD-RW+ and whatnot). It was my daily workhorse until 2021. Using a PC for 11 years is quite impressive if compared to older generation PCs from the mid-1990's until ~2006. Those old PCs were prone to obsolescence because of Moore's Law.
Over the years, I experienced only few minor problems with the Dell workstation: I've lost few RAM modules (error correction code memory, ECC) due to thermal issues. The RAM modules got pretty hot (70 °C – 80 °C) during operation. If one does not take care of dust and proper ventilation during hot summers, those electronic parts will inevitably fail. Luckily, the ECC DDR-SDRAM prices for those kind of PCs fell significantly over the past years so I was able to restock my RAM module supply with many replacement modules for a minor investment of ~20ish EUR.
Unfortunately, the user experience declined over time. Upgrading to Windows 10 and Google Chrome as a web browser in 2019 was a pain in the ass. Those applications are very power-hungry, especially when it comes to RAM. An average PC with 4-8 GB RAM – while being very decent in the years ~2010…2015 – is totally crippled by modern day software. Booting a PC and loading a web browser already consumes 4-6 GB or RAM! So I moved on and acquired another workstation (hp Z440) as an intermediate solution because of the ongoing global shortage of electronic components.
Nevertheless, my Dell workstation is still of great value! Due to its age, the motherboards from the 2006-2009 era were produced with PCI and PCI Express (x16). Modern day PCs and motherboards are produced with PCI Express slots exclusively although there are PCIe-to-PCI bridge solutions out there. While PCI slots are becoming more and more obsolete, there is still valuable hardware out there which is based on this kind of technology: PCI-based oscilloscopes. I bought over the past years such PCI oscilloscope cards which in return can be used as high-speed digitizers. A digitizer is a piece of test equipment which converts analogue signals (e. g. voltages) into digital ones. The digitized values are called samples. Digitized signals have one huge advantage: since the samples are basically just numbers, they can be treated numerically for further calculations! A digitized and recorded signal can be further processed, e. g.: arithmetic, regression analysis, spectrum analysis (FFT), waveform arithmetic and analysis, plotting, digital filtering, etc.. This will be very interesting for a super secret future project 😉
So in order to install two of those oscilloscope cards, I had to rearrange few cards. My old "gaming graphics card" (AMD Radeon 7700XT Series) had to be replaced by a smaller graphics card (Nvidia Quadro FX 580). The graphics card needed to be smaller in size because of the limited space inside of the PC housing and PCI/PCIe slot arrangement. After installing the oscilloscope cards, it is very necessary to leave space between card in order to prevent thermal failures by heat buildup. The oscilloscope cards may heat up in the order of 60 °C during operation and maybe up to 65 °C during data acquisition. If one does not take care of this issue, the cards may overheat and fail over time. I also cleaned the PC with air duster and a vacuum cleaner in order to clear the slots from dust.
I hope this workstation will last few more years. I have already found an external PCI solution. A friend of mine ordered an unbranded adapter from China (based on an IC type P17C9X) for a very low price of ~25 EUR. It's a PCIe-to-PCI bridge which serializes the PCI signals and transmits them via a USB-like cable to a PC. Since the whole thing is standardized, no further Windows/Linux drivers are needed. This concept proved to work with few tested PCI cards (e. g. NI PCI-GPIB) where the power consumption is fairly low. However, the PCI oscilloscope cards  need certain amounts of power (~25 W) during operation and therefore an external power supply is necessary. If the PCIe/PCI-bridge does not provide the amount of power needed, the PC will freeze and one will have to reboot the system in order to recover. This can be solved by attaching a Molex to SATA power connector from the power supply to the PCIe/PCI-bridge. The "Chinese "module does not work with full-length PCI cards as seen in the pictures. I'll try to desolder the SATA connector and arrange it differently in order to avoid the collision.